Mission
Doing more, with less, for more people
The Innovation Institute is committed to nurturing inventive solutions that redefine healthcare, empowering our communities and amplifying impact. In a time of resource constraints and escalating costs, we are dedicated to serving all - the resource-rich and the underserved. Join us as we shape a more inclusive, efficient, and healthier future.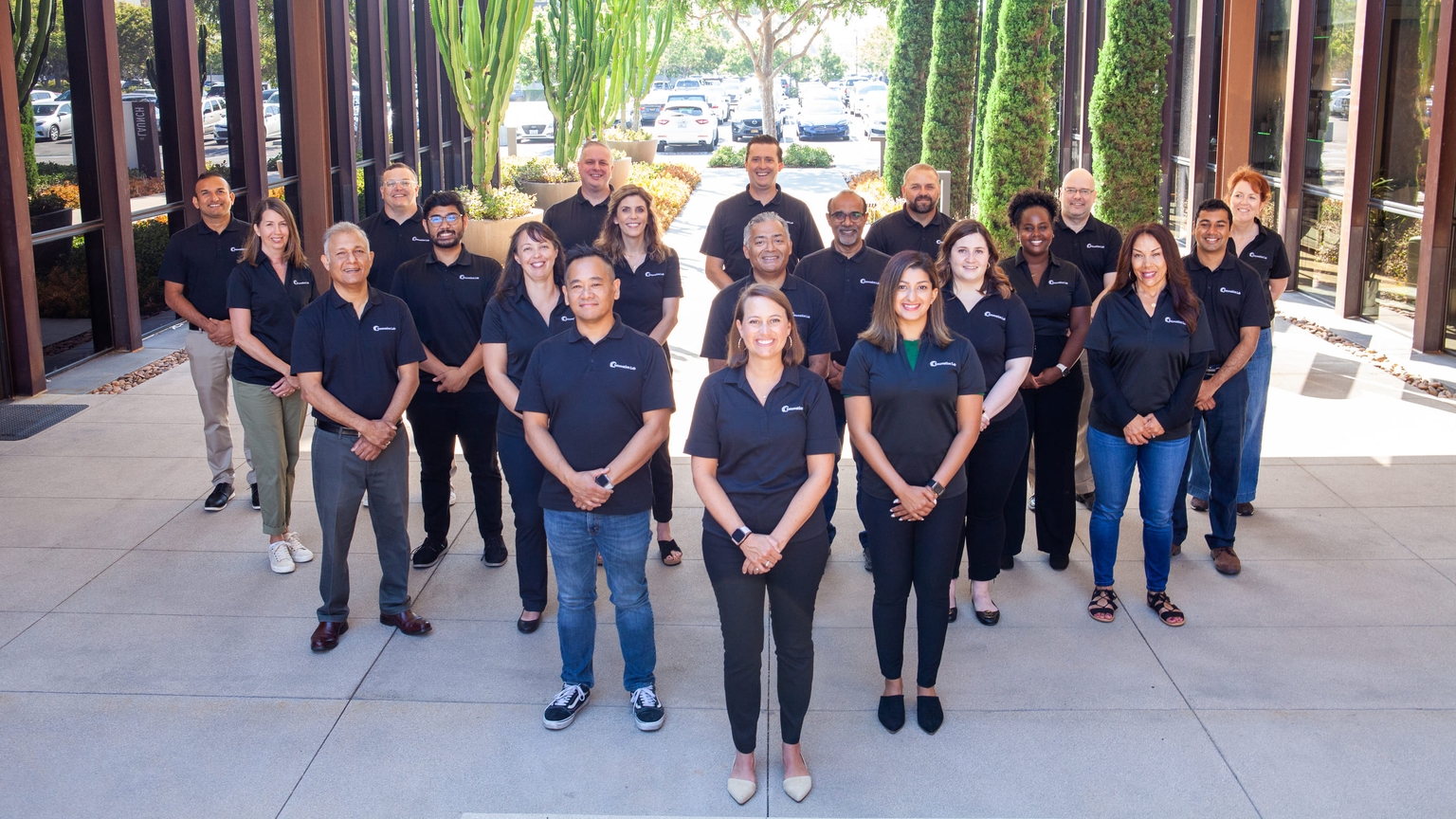 Vision
Igniting Growth and Fueling Innovation
We serve as a dynamic catalyst, relentlessly fueling growth and spearheading innovation for the benefit of our Member Owners and partners.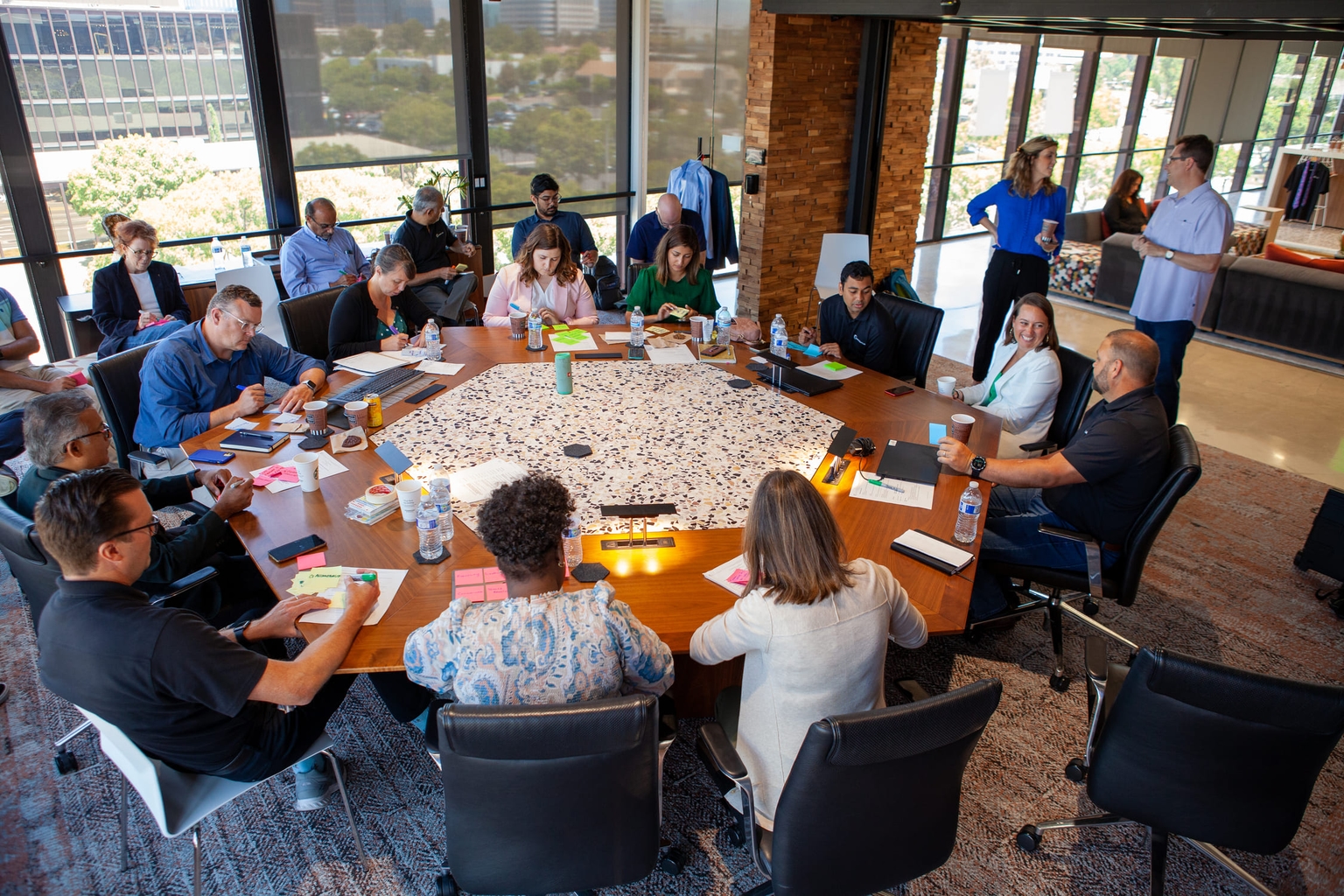 Values
Embodying Teamwork, Honesty, and Excellence
Rooted deeply in our mission and vision, our values are our beacon. They embody our commitment to 'do more, with less, for more people' (achieve more with less for the greater good). At The Innovation Institute, we champion the values of teamwork, honesty, and excellence as our guiding pillars, illuminating our path towards transformational healthcare.
We strengthen each other through a network of collaboration, demonstrating oneness of purpose and proving that the whole will be greater than the sum of its parts.
We adhere firmly to an ethical and professional code of conduct based on honesty and respect for the people with whom we interact.
We pursue quality in innovation with a spirit of courageous service, responding to pressure with grace, and building failure into future success.
Message from the President
When The Innovation Institute was formed in 2013, the vision was to build a new kind of innovation platform. A dynamic collaborative that would attract, develop and commercialize ideas from healthcare professionals to improve patient outcomes, lower healthcare costs and bring real community benefit. The model was unique because it did not require continuous financial donations or support from its members or external investors to operate—meaning it was economically self-sustainable on day one.
Today, The Innovation Institute has six health system members, dozens of strategic partnerships and relationships with over 200,000 caregivers across 21 states. Our Innovation Lab has assessed over 4,100 ideas and commercialized 22 innovations that are in use in a variety of healthcare settings. The model has proven to be financially successful for both its investors and stakeholders.
In healthcare, change is a constant, and past progress does not guarantee future success. The challenges facing our health systems and the communities today are greater than ever before. To respond and thrive in this environment, we must continue to evolve. We must find ways to improve how we cultivate and develop ideas within our health systems and scale the impact of these ideas to reach more patients and communities.
I am in awe of innovators who, despite past failures, continue to work on seemingly impossible problems and suddenly find a solution that no one dreamed of. And the reward of this work is the potential to revolutionize care and set a new standard of practice. It is even more inspiring to see the power of collaboration when innovators and industry work together to solve big problems. A key aspect of our journey forward will be centered around leveraging our strengths as a "convener" to foster deep collaboration between our innovators, health systems and strategic partners to transform healthcare together.
Our vision is constant, and our mission unchanged. We strive to advance healthcare innovation through collaboration and bring to market transformative solutions that do more, with less, for more people. We invite you to join us in this mission. Innovate and collaborate. We will tackle healthcare's big challenges together, one idea at a time.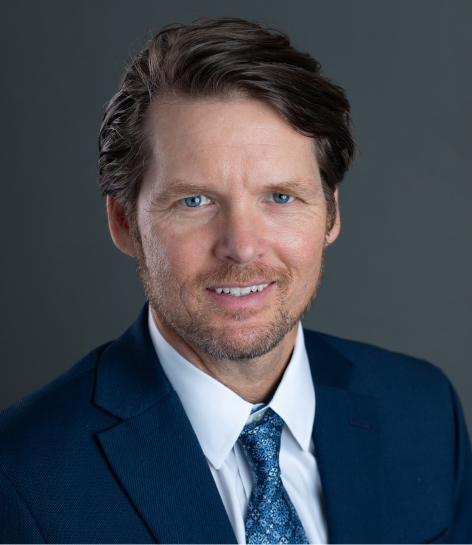 Michael McKinnon
President & CEO