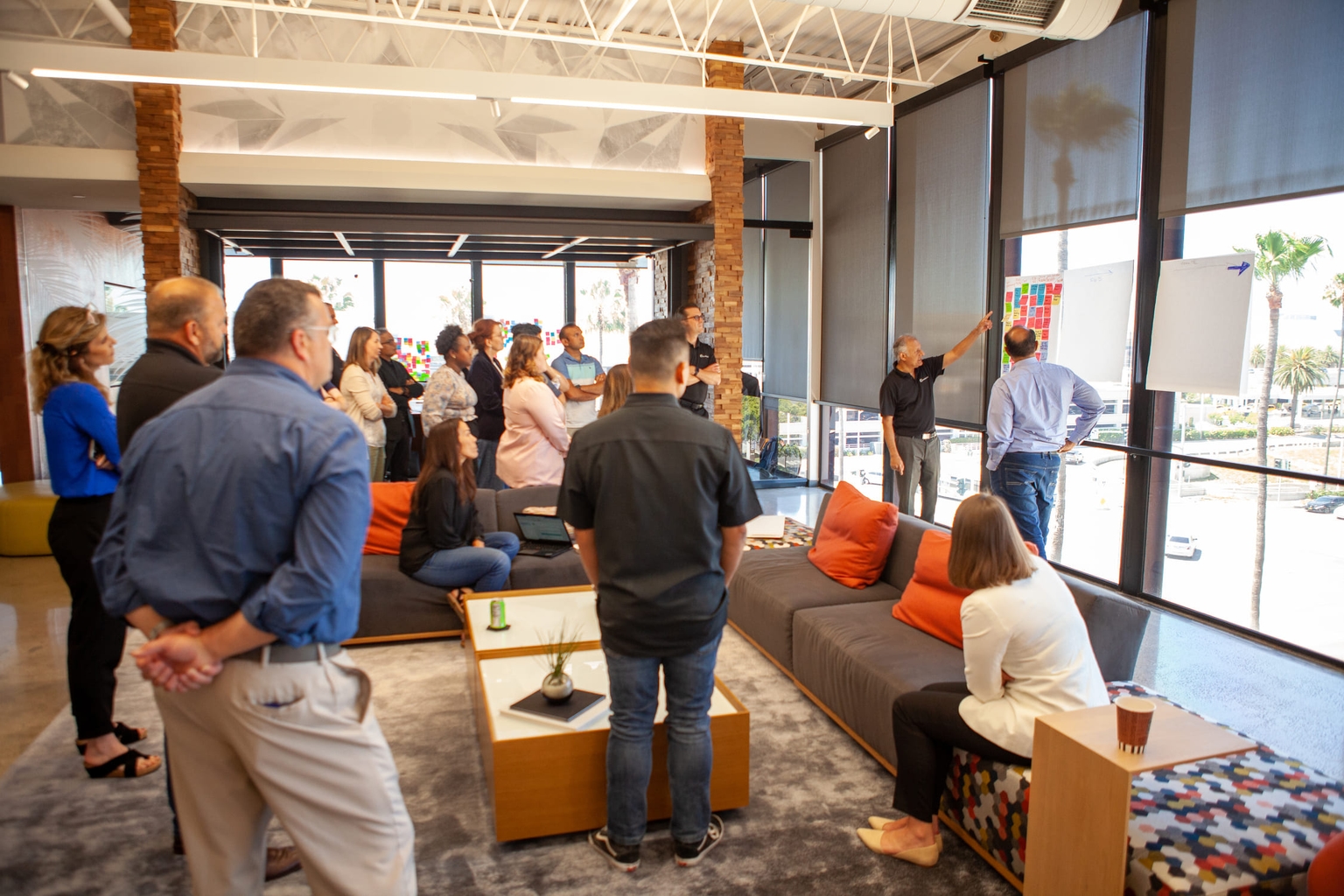 The Visionaries
A Collective Powerhouse for Transformative Healthcare
The Innovation Institute is a unique partnership of non-profit health systems, each an integral "Member Owner", holding an equity stake in the company.
How We Drive Success: Our Business Model
Our pioneering business model generates sustainable profit, allowing for steady investment. Envisioned as a perpetual company, The Innovation Institute's unwavering commitment is to foster continuous innovation, ultimately benefiting our Member Owners and the wider healthcare landscape.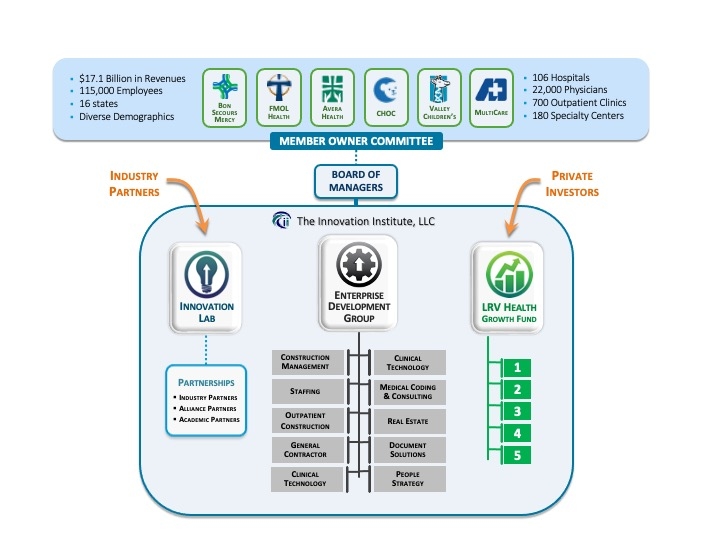 Join our vision
Invest, innovate, and shape the future of healthcare together. The Innovation Institute is comprised of three major elements.
Innovation Lab is an incubator, taking ideas from concept to market. The Lab works with Member Owners to cultivate, develop and commercialize new medical devices, digital and delivery solutions to transform healthcare, collaborating with innovators, industry and academia to bring these solutions to market.
The Enterprise Development Group (EDG) is a portfolio of healthcare-related companies that provide myriad of core services to health systems, hospitals and other healthcare providers around the country and generate cash flow to support Innovation Lab.
The institute's investment in long-term innovation includes participation in several healthcare related investment funds, including LRV Health, a venture capital fund focused on digital technologies and HPA Growth Fund, a healthcare facing real estate fund. We have general partnership and limited partnership stakes in both funds that provide us with enhanced access, control and direct investment opportunities not otherwise available to typical healthcare investors.